low-pressure carburizing furnace with simulate and control system and gas quenching system
Product Detail
Product Tags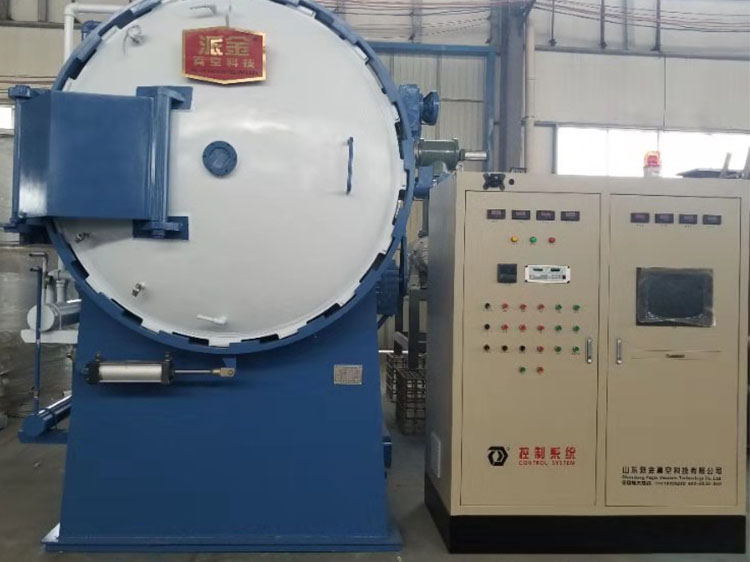 Single chamber horizontal low pressure Carburizing gas quenching furnace (air cooling by vertical gas flow type) has many functions like carburizing, gas quenching and pressure air-cooling. Is mainly used for quenching, annealing,tempering of the die steel, the stainless steel, the high-speed steel, the higent processes like one-time high-carburizing, pulse carburizing and so on.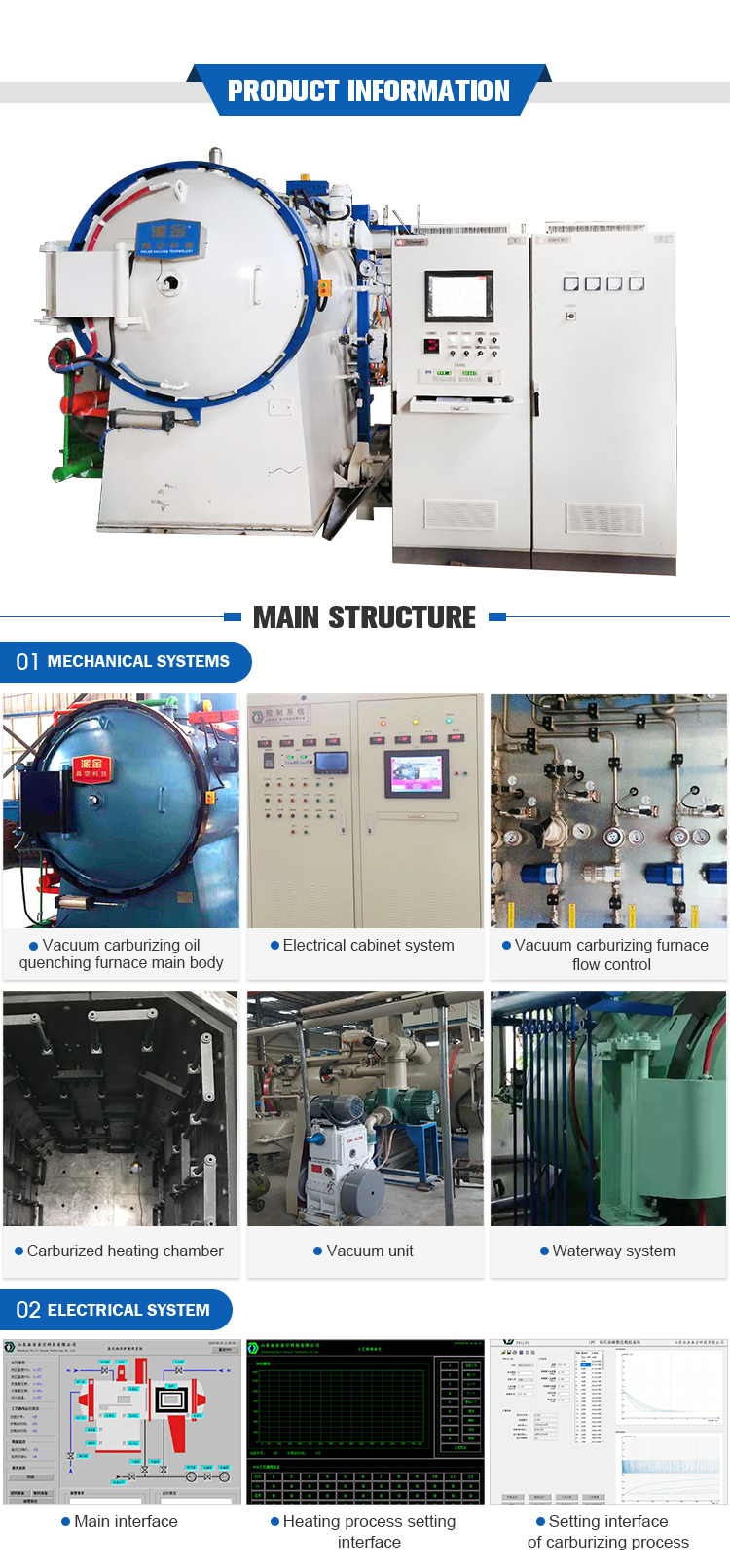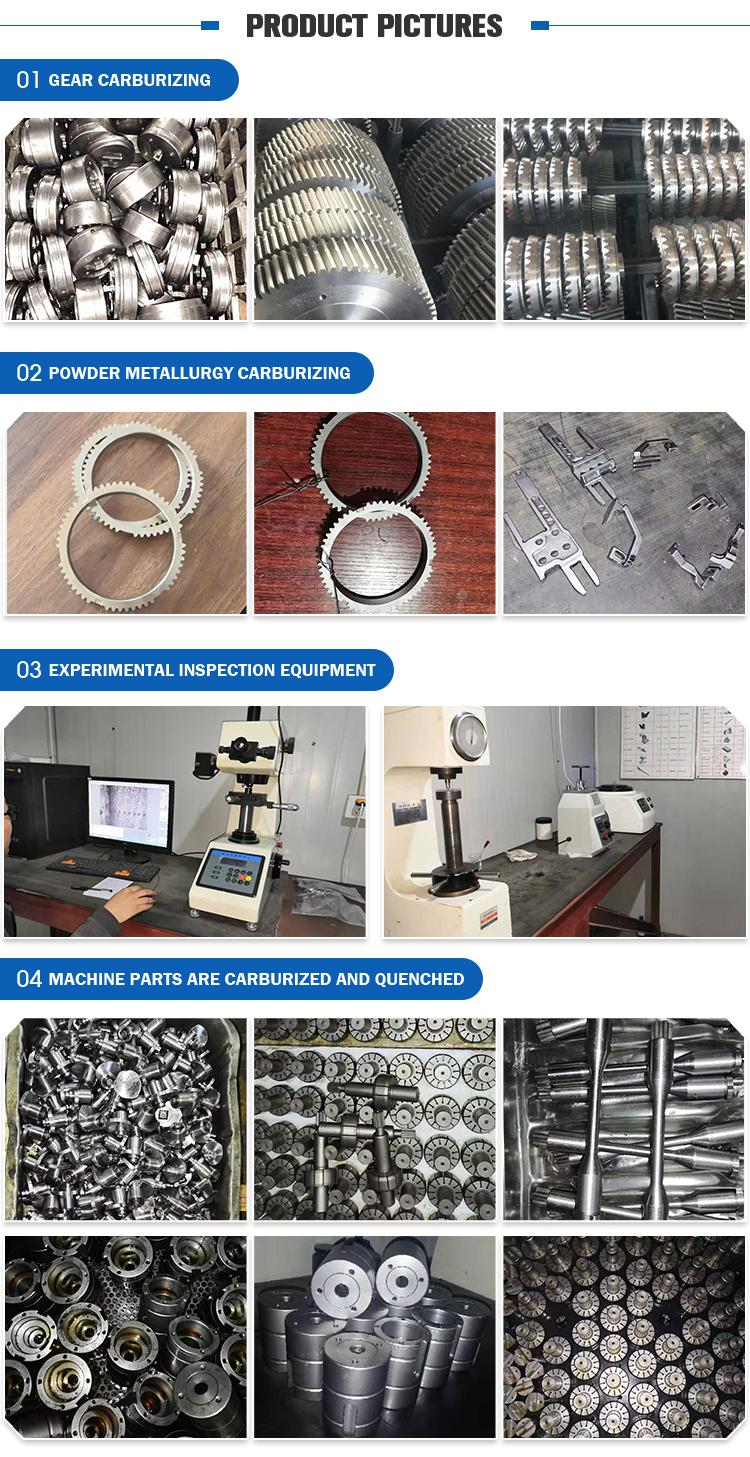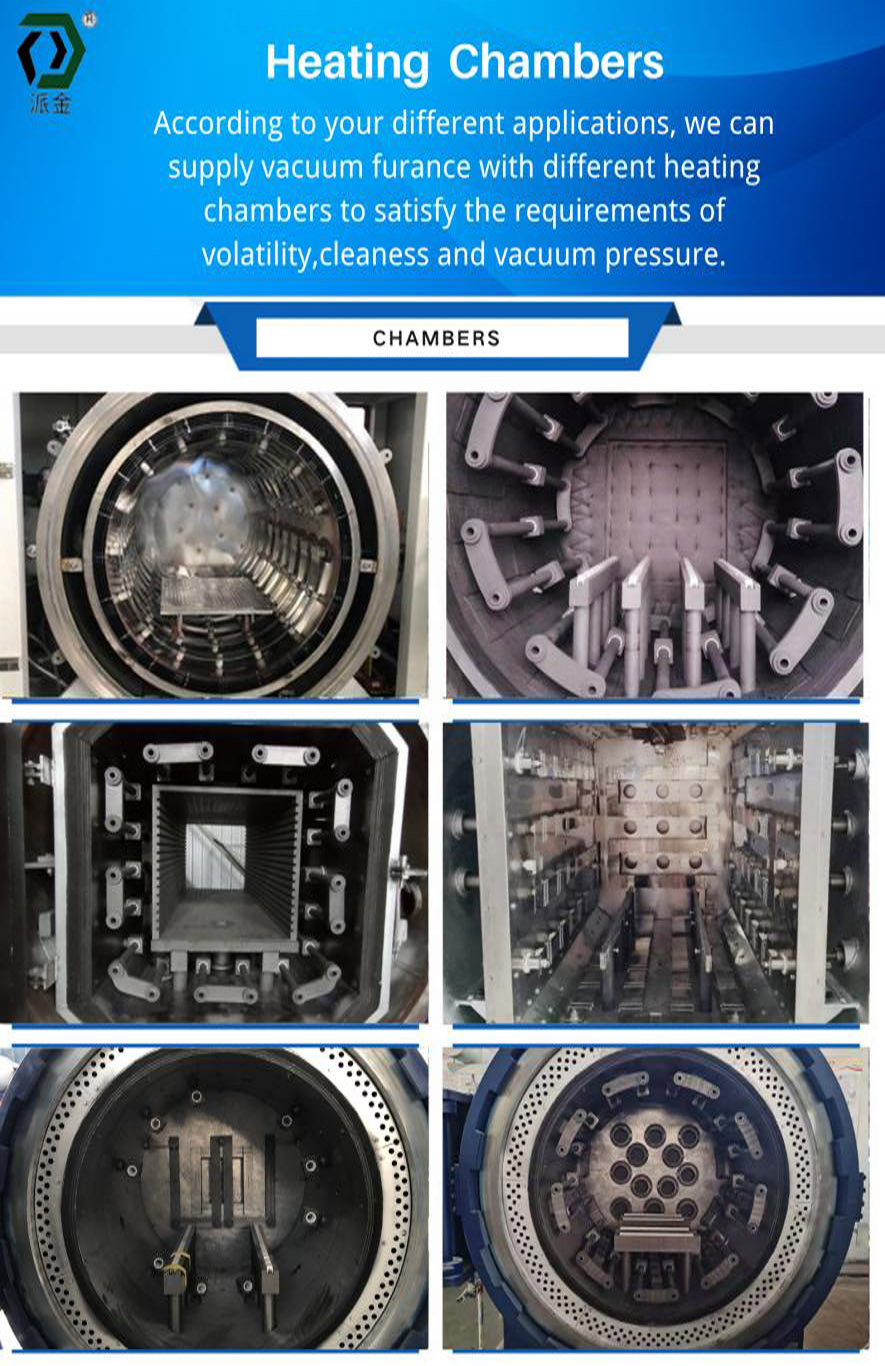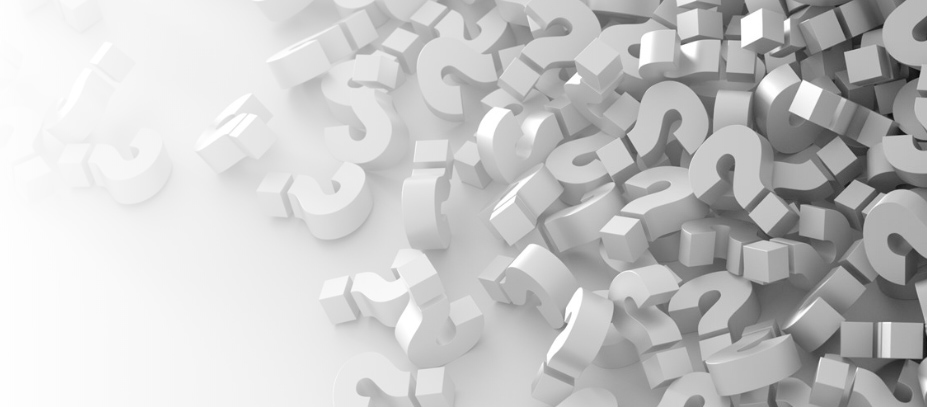 LPC system
As a key technology to improve the surface hardness, fatigue strength, wear strength and service life of mechanical parts, vacuum low-pressure carburizing heat treatment is widely used in the surface hardening treatment of key components such as gears and bearings, which plays an important role in upgrading the quality of industrial products. Vacuum low-pressure carburizing has the characteristics of high efficiency, energy saving, green and intelligence, and has become the main carburizing method popularized in China's heat treatment industry.
The low-pressure carburizing simulation software independently developed by Shandong paijin Vacuum Technology Co., Ltd. has been successfully applied, and the equipment and process of vacuum low-pressure carburizing quenching furnace have been launched for the industry. This project fills the gap that the domestic vacuum low-pressure carburizing quenching process and equipment have always depended on imports, and has laid a solid foundation for the development of the national heat treatment industry to improve quality and speed. The process simulation software has the advantages of intelligent simulation system, input material and process requirements, automatically extract the simulated carburizing process in the process library, and apply to a variety of materials with slight modification. It has the advantages of accurate process control, high yield, small deformation, uniform and controllable hardness of the carburized layer, no internal oxidation, no carbon black, no sharp corner infiltration, and can realize blind hole carburization. The process equipment has the advantages of low cost, high quality and high performance, Energy saving effect is obvious.
1. High intelligent and efficient. It is equipped special developed vacuum low-pressure carburizing simulation software.
2. High cooling rate. the cooling rate is increased by 80% by using high efficiency square heat exchanger.
3. Good cooling uniformity. Uniform cooling by convection from double-fans.
4. Good temperature uniformity. heating elements are evenly arranged 360 degrees around the heating chamber.
5. No carbon black pollution. The heating chamber adopts the external insulation structure to prevent the pollution of the carbon black in carburizing process.
6. Long service life , Using the carbon felt as the heat-insulation layer of the heating chamber.
7. Good carburized layer thickness uniformity, Carburizing gas nozzles are evenly arranged around the heating chamber, and the thickness of carburized layer is uniform.
8. Less deformation of the Carburizing workpiece , higher production efficiency and energy cost is saved more than 40%.
9. Smart and easy for process programming, stable and reliable mechanical action , automatically, semi-automatically or manually alarming and displaying the faults.
10. Frequency conversion control gas quenching fan, optional convection air heating, optional 9 points temperature survey, several grades and isothermal quenching.
11. With whole AI control system and an extra manual operating system.

---
---
Write your message here and send it to us