Vacuum Hot pressure Sintering furnace
Product Detail
Product Tags
1. Max. operating temperature:1800 degrees.
2. The thyristor controller optimizes the efficiency of the heating element.
3. Simple and safe process operation process.
4. The whole equipment has good disassembly and assembly and innovative control system.
5. Effective mechanical protection system.
6. The height of the pressure plate and all the pressing parts can be adjusted.
7. Boot the process menu through the computer, and data be able to be recorded
Standard model specification and parameters
Model

PJ-RY

Effective Hot Zone LWH (mm)

Customized




300*300*600




300*300*900




400*400*1200




500*500*1800

Load Weight(kg)

Customized




300*300*600




300*300*900




400*400*1200




500*500*1800

Maximum Temperature(℃)

1800

Work Temperature(℃)

1600

Hot pressure board

CFC,TZM

Maximum Pressure(Ton)

30Ton~2000Ton

Temperature raise rate (to 1800℃)

≤60 min

Temperature control accuracy(℃)

±1

Furnace temperature uniformity(℃)

±5

Work Vacuum Degree(Pa)

6.0 * E -1

Pressure raise rate (Pa/H)

≤ 0.5

Sintering method

Hot pressure sintering

Furnace structure

Horizontal, single chamber

Furnace door opening method

Hinge type

Heating elements

Graphit heating elements

Heating chamber

Composition structure of Graphit hard felt and soft felt

Thermocouple

C Type

PLC & Electric elements

Siemens

Temperature controller

EUROTHERM

Vacuum pump

Mechanical pump and roots pump
Customized optional ranges 


Maximum temperature

1300-2800 ℃

Maximum temperature degree

6.7 *  E -3 Pa

Furnace structure

Horizontal,Vertical, single chamber

Door opening method

Hinge type, Lifting type,Flat type

Heating elements

Graphit heating elements, Mo heating elements

Heating chamber

Composed Graphit felt, All metal reflecting screen

Vacuum pumps

Mechanical pump and roots pump; Mechanical, roots and diffusion pumps

PLC & Electric elements

Siemens;Omron;Mitsubishi;Siemens

Temperature controller

EUROTHERM;SHIMADEN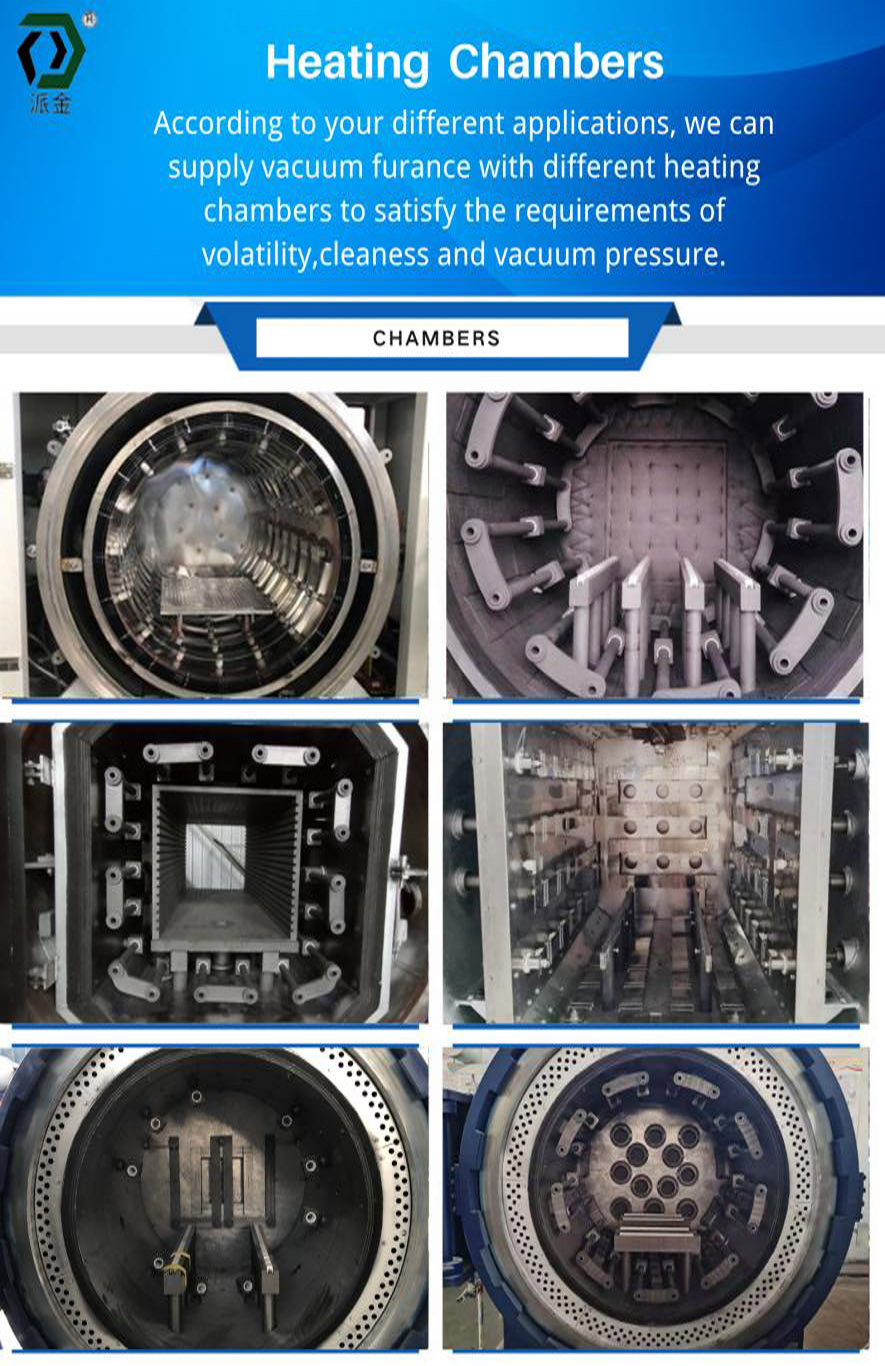 ---
---
Write your message here and send it to us